Making a move, big or small, can be a complex and daunting task. Having the right information at your fingertips can turn this challenge into a manageable task. Designed with the average Canadian in mind, this comprehensive guide focuses on vital questions that should be at the top of your checklist when considering a moving company.
1. Assessing Credibility: Is the moving company licensed and insured?
The credibility of any moving company rests on its licensing and insurance status. Ensuring the company you hire has these two elements in place is vital, as it offers a safeguard against potential losses and damage during the move.
Moving companies in Canada operating on long-distance routes are required to have a license issued either by the Canadian Association of Movers (CAM) or the Better Business Bureau (BBB). If your move is within a province, be sure to check with the local provincial regulatory body for the company's credentials.

Comprehensive insurance, including liability insurance, cargo insurance, and workers' compensation, is a must-have to cover potential damages or loss during the move. This protects you and your belongings, offering peace of mind during the transition.

It is not out of place to ask for tangible proof of these documents, like a copy of their license number and insurance policy. A legitimate company will willingly and promptly provide this information to assure you of their credibility.
2. Gauging Experience: What is the company's experience with your specific type of move?
Every move is unique and comes with its own set of challenges. Verifying that the moving company has experience with your specific type of move, be it local, long-distance, or international, ensures they can anticipate and navigate any potential issues.
An experienced company has honed its operations over time, so it's essential to ask about past moves similar to yours, including the challenges faced and how they were resolved.

If your move involves unique or fragile items like pianos or fine art, or takes place in challenging conditions like high-rise buildings or rural areas, make sure to inquire about the company's experience and strategies for handling these situations. This includes questions about packing, transportation, and special handling needs for your items.

Discuss the types of equipment they'll use for your move, such as different types of trucks, hoisting equipment, or specialized packing materials. Knowing why specific equipment is necessary can help you understand how the company plans to protect your belongings and successfully complete your move.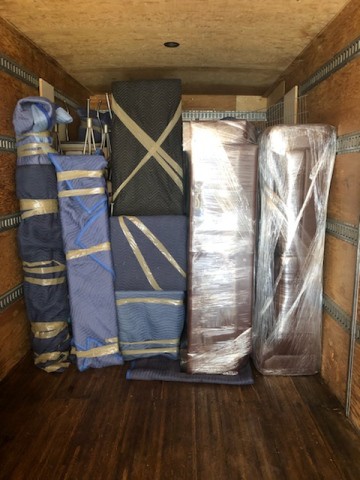 3. Understanding Services and Costs: What services does the company provide and at what cost?
Clarifying what services are provided and at what cost helps you avoid surprises down the line and allows you to make a fair comparison between different companies.
Ask the company to provide a detailed breakdown of services such as packing, providing packing materials, storage, and special handling requirements. Knowing what services are included helps you compare costs and understand what you're paying for.

Make sure to understand what's included in the quoted price and what counts as an extra service. This is crucial in avoiding unexpected costs on moving day.

Payment terms in the moving industry often require a deposit, with the balance payable upon delivery. Be clear about these terms and timelines, and ask about their cancellation policy and any potential additional fees, like for heavy items or disassembly and reassembly of furniture.
4. Resolving Disputes: How does the company handle disputes and claims?
Though no one anticipates issues during a move, sometimes they are unavoidable. The way a company handles these challenges is a good indication of their reliability and commitment to customer service.
Ask the company about their dispute resolution process, including steps to filing a claim, the process for assessing damages, and expected timelines for resolution.

Make sure to understand their policy on handling damages, lost items, and delays. Are there deductibles you will have to pay? What kind of proof is needed to submit a claim?

Your comfort level with their dispute resolution process is crucial. If it seems overly complicated or if the company is unwilling to explain it thoroughly, consider it a red flag.
5. Checking References: Can the company provide references or testimonials?
Past customer experiences can be telling of a company's reliability and service quality.
Always ask for references from past customers. Hearing firsthand about their experiences can offer valuable insights.

Read online reviews and ratings from reputable sources such as the Better Business Bureau or Canadian Association of Movers. Also, consider checking social media and Google Reviews for more candid feedback.

Cross-check reviews against independent sources for a comprehensive view. Look out for consistencies or discrepancies in the feedback.
6. Deciphering Estimates: What does the estimate process look like?
Understanding the estimate process can protect you from overpaying or falling victim to moving scams.
A legitimate moving company will provide a detailed, written estimate after assessing your moving needs. This includes a walkthrough of your home to gauge the scope of the move.

Familiarize yourself with different types of estimates: non-binding (the final cost could be higher or lower), binding (a fixed price for the services listed), and not-to-exceed (the maximum you'll be required to pay, even if the actual cost is higher).

Feel free to ask about any charges or terms you don't understand. A reliable mover will be transparent about their pricing and willing to explain any uncertainties.
7. Look for Red Flags
Unfortunately, moving scams do exist. Stay vigilant and look out for these common red flags:
Low-Ball Estimates: Some disreputable companies may offer a suspiciously low estimate to secure your business, only to significantly increase the price later.

No License or Insurance: All legitimate moving companies are required to have a license and insurance. Without these, you have no protection against damages or loss during the move.

Blank Moving Contract: Never sign a blank contract. Make sure all services, fees, and important details are listed in writing. You cannot claim anything that isn't listed in the contract.
Your Move, Your Choice
Armed with these questions, you are well on your way to making an informed decision when hiring a moving company in Canada. At M&M Movers, we believe that transparency, professionalism, and thorough preparation lead to a successful move. With careful consideration and the right questions, your move can be a smooth transition into your new home. Happy moving!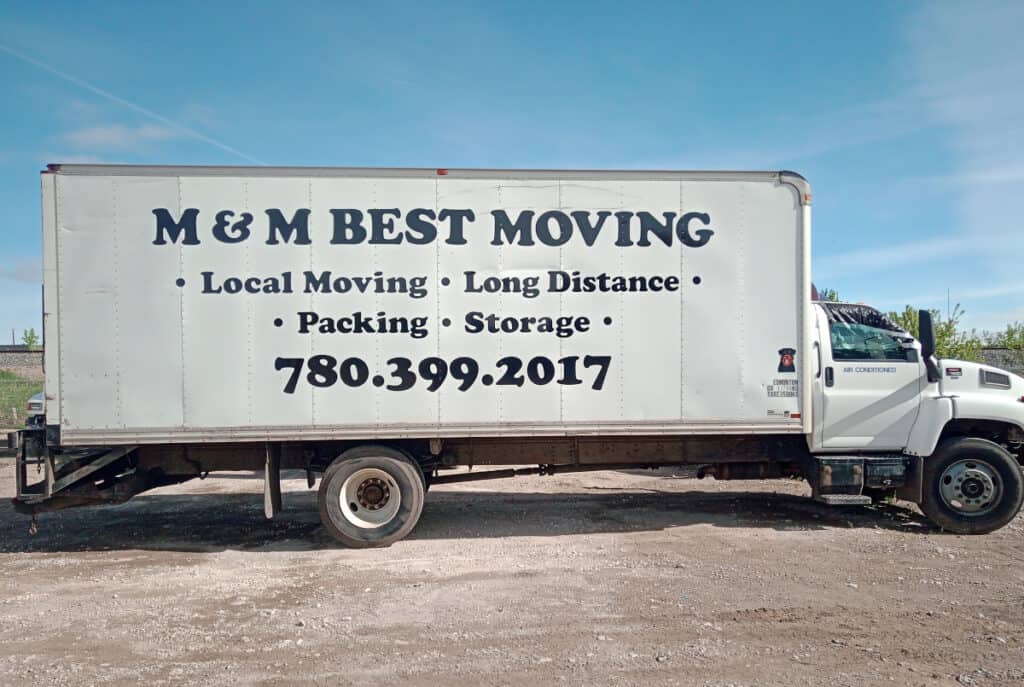 Related Articles
What Moving Equipment Every Mover Should Use
Author
Mikhail, also known as Michael, is the owner of M&M Best Movers. He was inspired by his family's experience in the moving business and decided to start his own company in Edmonton. With over 20 years of experience, Mikhail and his team work hard to make moving stress-free for their customers by handling their belongings with care and ensuring a smooth moving process.