M&M Edmonton's Local Movers
Moving You Miles With Smiles
Moving across Edmonton isn't stressful anymore. Just leave your move in the hands of Edmonton's best local movers.
Making the claim of being Edmonton's best local movers is common, but we feel we are being sincere in this claim. We have done over 600 successful moves across Edmonton just this year alone! Our military precision allows us to quickly get you organized and moved. Precise, efficient, and friendly. We're moving you Miles With Smiles. 
Not sure how your local move across Edmonton will go? Give us a call, and we'll be happy to explain how our efficient moving services will work for you.
Friendly, Efficient, And Experienced
More About Our Local Moving Services
We've been helping Edmontonians move from Point A to B for over fifteen years. We're always trying to improve our services so we can better serve you and your families who need them. We're sharing our positivity and kindness with you so that we can take all the stress out of your next move.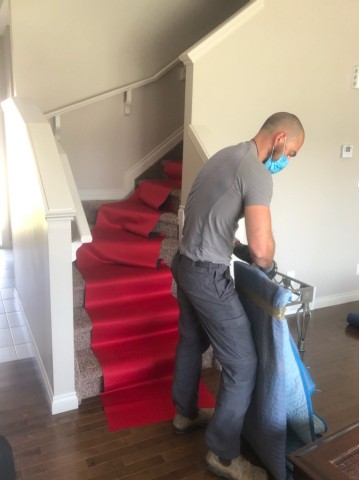 Meet Your Next Moving Company
About Edmonton's Best Local Mover
M&M Movers has been helping people from Edmonton and throughout Alberta and Western Canada for almost 20 years. We provide trustworthy, straight­forward, honest service to clients from coast to coast. We're different because we combine our experience with military training. We used that skill to develop a moving system that is efficient and safe for transporting your belongings.
We're also experts at handling everything from packing to storing. M&M Movers is your one stop shop for everything you need to complete your next local move.
Moving You With Integrity
Military Fast & Efficient
We've been helping people move for over 20 years.
Get A Free Quote For Your Move Across Edmonton
Get Your Free Moving Quote with A Call Or Email
Our Moving Processes Were Developed Through Military Experience
Our Simple Moving Process
You first need to contact us and tell us everything you know about your upcoming relocation. how big is your house? How far is the move? When does the moving need to be done? The more details you can provide, the better the plan will be for your move and the less stress you will feel.
As soon as we arrive, we take stock of your house, noting where we need to put down rugs and other protective materials. We then proceed to disassemble furniture and large objects, applying padding where necessary. This way your move is efficient and everything is protected.
Get Ready For Your New Home
After all of your possessions have been safely moved, it's time for you to unpack and enjoy your new home! We can even unpack for you, if you'd like to provide us with a detailed plan with where everything should go.
OUR CLIENTS SAY
M&M Movers - St. Albert's Military Precision Movers -  With Over 80 Reviews

Mulu Is A Great Mover


Appreciate all the 3 guys. Mulu is an excellent coordinator & hard working.
Every of my items was carefully handled.

Great And Polite Movers


I contacted M&M Best Moving based on their google reviews and I highly recommend their services to anyone needing movers. They were extremely punctual, polite, respectful, worked well together and came fully prepared with all the equipment needed to complete the move. They got the job done very quickly and efficiently and at a great price compared to other companies that we contacted for a quote. Thank you M&M Best Movers for making this move stress free.
Please consider them for your next move!!!!
Local Movers At Your Service
We've Been Helping People Move For 20+ Years
Local Moves
Learn More About Making Local Moves
Moving can often feel complicated, and that can make it very stressful. That is why we have taken the time to put together a FAQ about our local moving services. Do you have other questions? No problem, answers are just a call or email away.
FAQ
Frequently Asked Questions
Why Should We Hire You For Our Local Move?
We are a small family owned and operated business. This allows us to have tight control over the quality of service we provide, while keeping our costs affordable. We have also lived in Edmonton for over 20 years, giving us an expert level of knowledge in navigating Edmonton.
How Much Do Your Services Cost?
There is no straight forward answer to this question, as there are a number of factors that influence cost – size of house, amount of rooms, number of floors, and type of house. On average, the cost ranges between $600 – $2000.
How Far Is A Local Move?
Anywhere in Edmonton, St. Albert, Sherwood Park and surrounding towns. If you are unsure if your new home is included, make sure to inquire when booking your move date.
Do You Move Heavy Objects?
Yes, we can move pianos, heavy furniture, pool tables, gym equipment and more. We use a combination of tools and equipment so we can protect ourselves and your valuables.
Do You Offer Any Discounts?
We do not offer any set promotions at this time.