Moving You Miles With Smiles
M&M Movers
We'll Move You Anywhere In Edmonton or Alberta
We've been helping residents of Edmonton and Alberta move for the last 20 years! Our experience has allowed us to create an efficient and friendly team of movers who are dedicated to making your move as smooth as possible.
Where can we help you move to today?






We'll Get You Packed No Matter Where You Need To Move
Since 2001, M&M Movers has served Edmonton and Alberta.. Through boom and bust, Edmontonians have come to trust us for smooth, straightforward service that puts your needs first.
What makes us different? We handle everything related to moving – packing, moving, and storage. You don't need to go anywhere else, you just need M&M Movers.

About Us
We want you to consider us to be Edmonton's best moving company. That's why we work hard, put your needs first, and do what's always right for our customers.
Honesty & Integrity
Serving Edmonton for over 20 years
Small family-run business

Our Services
Local or long-distance. Within Edmonton, or all over Alberta, we will get you moved.
Local Moves
Long-distance Moves
Office/Business Moves
Storage Services
Packing Services
Furniture Moving

Free Quotes
Your free quote is just one call or email away. Let us know, how we can help you.
5.0 Star Rating on Google From 10 Reviews!

A local move through Edmonton
We had 3 gentlemen move us. They were all professional, gentle with all our stuff, and extremely efficient. They also had great problem-solving skills when moving our workout equipment. I would absolutely recommend them to anyone needing movers in the future.
– Athena Morris, Google

Moved us to Calgary
I moved with this company a few days ago, they were very professional and nice. (and I have experience with moving companies in Alberta, so far they were the best!) They moved my big house for me (5 bedrooms) so quickly, professionally and very carefully with my stuff. Thank you so much, you were the best! Definitely recommend..
We've been helping Edmonton move for 20 years.
We are a full-service local and long-distance moving company. Need help with a service that isn't listed? Just give us a call, and we'll find a way to help.
Local Moves
Just moving down the block? No problem. Moving to Sherwood Park? We'll help you.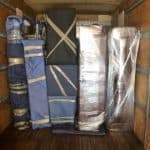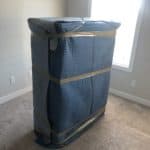 Business Moves
Small or large, we'll handle your fragile office equipment carefully. Our team has handled dozens of large office moves.
Long-distance Moves
We won't only move you through Edmonton, we'll help you move anywhere in Alberta!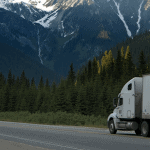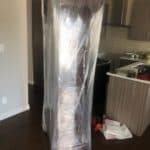 Storage Services
Need to store some of your possession? No problem. We'll move your belongings into a storage unit until you are ready for them.
Learn More About Making Local Moves
Local moves need to be expertly timed. So, we have developed a detailed and analytical process to make your move anywhere in Edmonton, as smooth as possible.
Learn More About Long-Distance Moves
Moving across Alberta doesn't need to be stressful. Our expert movers have a detailed process they follow to ensure your possessions get where they need to be safe.
Need Help Packing?
Sometimes you just don't have time to handle any aspect of your move, and that's why we are ready to help you pack your home or business.
We'll Help You With Storage Too
Is your new home or office not ready for you at your new destination? No problem, we will even arrange to have your possessions unloaded safely into a storage unit.
Ready to move? Your movers are just one call away.
Check our blog often, as we will be publishing lots of information on how to safely move your home or business.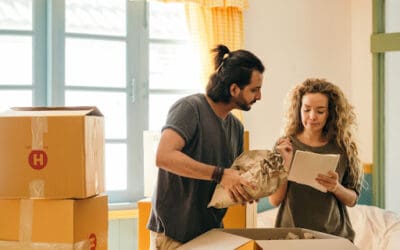 Moving can be stressful and that's why we put together the ultimate and complete guide on how to pack your home for your next move.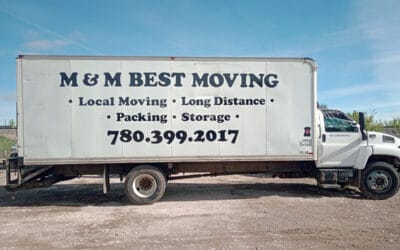 Moving to another part of the country can be the start of an incredible adventure—but most adventures come with certain risks, and moving is no different. You're about to pack your entire life into boxes and ship it over hundreds of kilometers in a stranger's truck,...
We first started our business before advertising on the internet was the best way to find new clients. Back then, we grew our business by focusing on offering quality service. We started slowly at first, taking time to learn the best ways to move furniture. Like all...
You Can Depend On Edmonton's Goto Movers